Messages

1
Likes

0
City

Colorado Springs
State

CO
Country

United States
What I Drive

2019 Ford Ranger XLT
Hello.
I thought I would say hello to all my fellow Ranger owners! I thought I had an account on here, but seems I was wrong. So, here I am! Im hoping I can find some fellow Colorado people here that own Rangers as well as other US truck Ranger owners so we can bang ideas off each other. Never turn down a good conversation from our EU and AU friends either!!
Little about myself. Im a huge Ford fan since I married into the Ford Company via my wife and Father-in-Law. Two kiddos, both girls. Former Marine and still working in the government sector contracting. Gave up football after 19yrs when I couldnt keep up with the youngins anymore lol. Now here I sit typing and chasing a dream to build the baddest Ford Ranger in the state of Colorado.
With this said, I posted a couple of pics of what Ive done so far.. but I plan on to evolve it more into a Desert Runner or Trophy Truck feel without the wide body kit. I will list what Ive done so far, and what I have taking place in the coming weeks. months.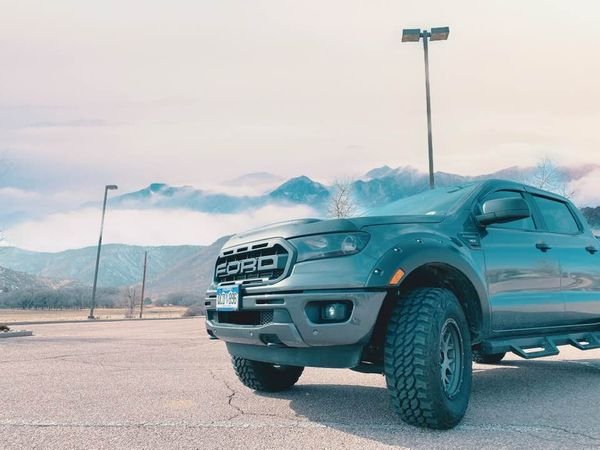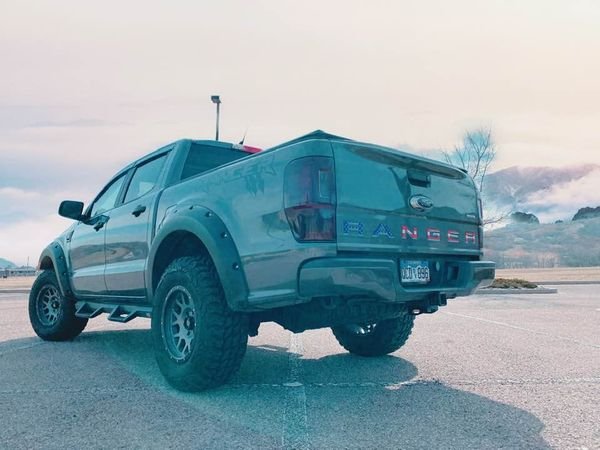 So far I have the following done"
33" tires on 17's
HDX Sidesteps
Custom Ford Ranger Raptor grille from EU (Wasnt made in US yet)
AVS Bug Guard and Window Rain vents
2" Leveling kit in front
Fender flares
Custom EU Ranger Raptor decals
American Flag Ranger tailgate insert
Level 1 tint on head lights
Level 2 tint on tail lights
LED tailgate blinker/brake bar (over bumper)
Custom tactical interior seat covers (I will upload those pics from home)
6" Ceramic tinting windshield visor
Things being installed this week or next:
6" Rough Country lift kit (new arms as well)
Fox 2.5 Shocks all around
Addictive Desert prerunner bumper and skid plate
Bumper new 4 LED fog lights
Bumper 20" LED light bar
8 button light switch in cab
Things to be installed in the coming months:
Honey Badger chase rack
40" double stack LED bar
Honey Badger spare tire rack for bed
Honey Bader floating chase rack shelf over cab
Rear Addictive Desert bumper
Whatever else I can think of between now and finish to make it super sweet and one of a kind!
Anyhoo, Im super happy to be here, and hope that I can meet some amazing people! Looking forward to seeing everyones outfits and mud picks! Thanks!
Nate~